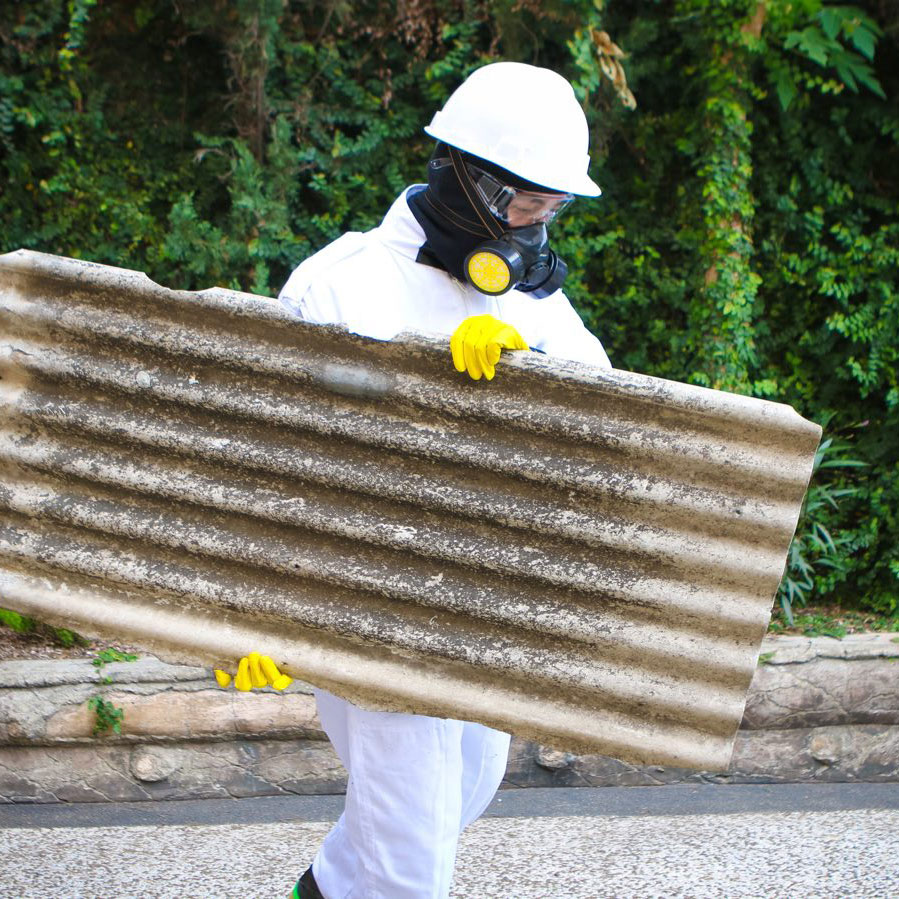 The cost of asbestos removal in Sydney depends on several factors and can range from $50 to $150 per square foot, depending on the weight, condition, and type of asbestos to be removed.
Removing asbestos from your property ensures the well-being and safety of your residential or commercial property.
Between 1940 and 1990, the construction industry used asbestos in many projects, with experts estimating that asbestos materials are present in 50% of Sydney properties. However, removing them yourself from your property could be cost-effective for you, but if your property contains a large amount of asbestos, you need to hire a professional to do the job perfectly.
APPROXIMATE COST FOR ASBESTOS REMOVAL
Asbestos removal rates vary from property to property, as no two properties are the same size. Below are some approximate costs for asbestos removal.
50 to $150 for asbestos removal per square meter in Sydney
100-$1,000 for removal of asbestos flooring from a room (varies depending on the size of the room)
1,500+ for removal of eaves
1,000-$3,500 to remove interior siding from a room (depends on size and location)
150 to $200 per ton of asbestos-contaminated soil
More than $2,500 for siding removal.
FACTORS THAT CAN AFFECT THE COST OF ASBESTOS REMOVAL IN SYDNEY
Various factors are affecting the cost of asbestos removal in Sydney.
Based on the asbestos state, i.e., friable or non-friable.
The asbestos condition (is it broken?)
Does the asbestos support any load-bearing walls?
How much effort will it require to access the asbestos to remove?
The removing amount of asbestos
The proximity of your property to the assigned disposal point in Sydney
CALCULATING THE COST OF ASBESTOS REMOVAL SYDNEY
Asbestos removal cannot be done every day, so you must make sure you are investing in the right place. However, you can save money with DIY projects, but it won't last long.
If asbestos is punctured, cracked, broken, or altered from a non-friable state, it will produce microfibers that will become airborne. Don't take chances, have the work done by a professional.
QUESTIONS TO ASK YOUR SYDNEY ASBESTOS REMOVAL SPECIALIST
Before you hire an asbestos removal specialist make sure to ask them the below questions.
Has the asbestos been tested? If so, what material of asbestos is it?
How and where will they dispose of the asbestos?
Are they licensed in Sydney for asbestos removal?
Do they have health insurance and liability for the project?
How much will it cost to remove the asbestos?
Have they done similar projects in the past?
Is it safe to go into the property immediately after the work is completed?
Before hiring a professional, make sure you get as much information as possible. After asbestos removal, professionals will dispose of the asbestos at the designated disposal point in accordance with NSW government laws.