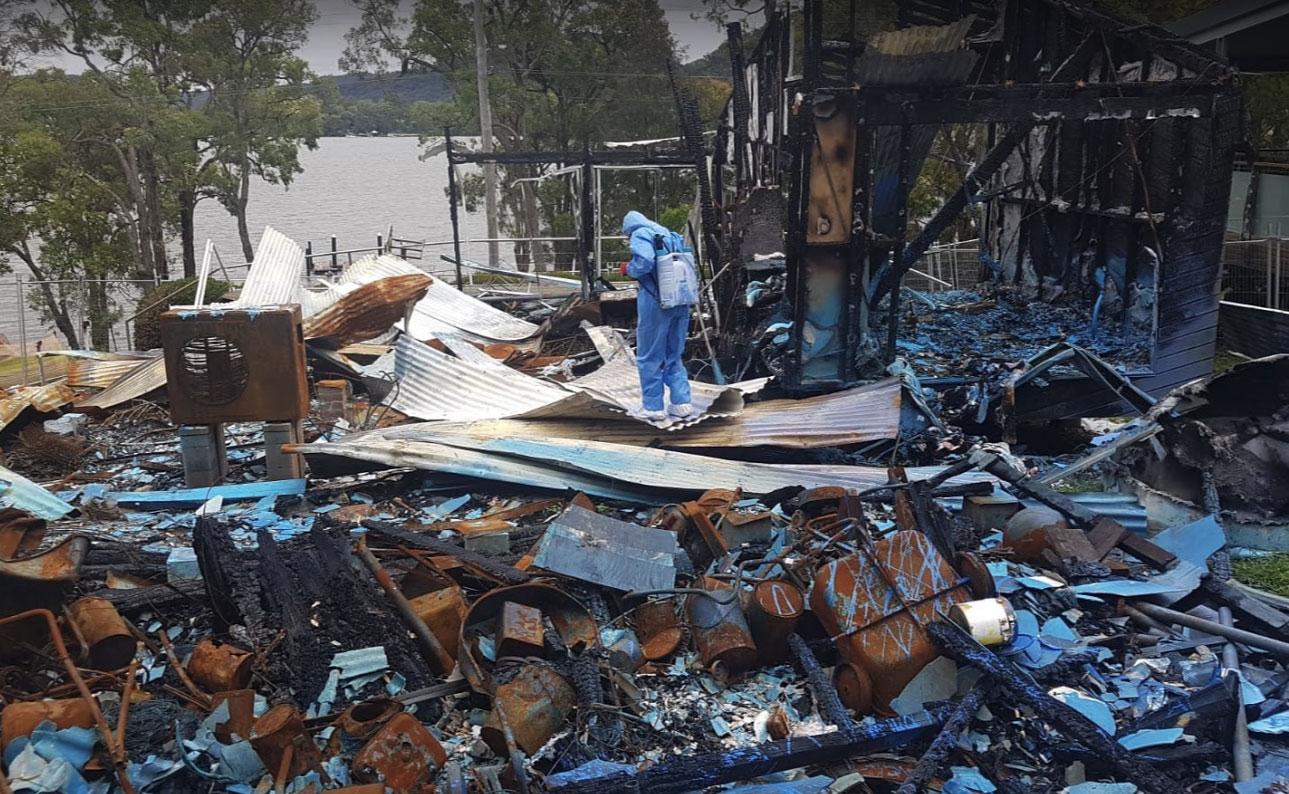 Are you looking for Asbestos Removal Specialists in Sydney, Australia? Hunter West is your best bet!
As your licensed asbestos removal contractor in Sydney, Hunter West specializes in commercial asbestos removal, extraction of asbestos contaminated soil, and soil remediation. We have extensive experience in the safe removal of friable asbestos, nonfriable asbestos, and bonded asbestos.
Asbestos Removalist Experts with over a decade of experience
As one of the leading asbestos removal companies, we offer the following services in Sydney and around:
Asbestos Inspection
Asbestos testing, and
Asbestos Removal
We have an experienced team equipped with licensed Asbestos removalists trained professionally to eliminate asbestos and ensure its safe disposal. With standard operating procedures and equipment in place, we ensure the smooth running and operation of the project.
We at Hunter West have our in-house specialised asbestos removalists and supervisors who are extensively experienced in carrying out the process of soil remediation. It is a matter of pride for us to develop such methods that are innovative and best for the remediation of asbestos in soil.
Whether you need asbestos roof removal or a more complex soil remediation process, you can always trust Hunter West.
Safety first, for you and us
At Hunter West, we believe in safety first, for our clients, employees, or society at large. That's why we have safe asbestos removal and careful disposal processes in place that ensures not just your safety, but also your neighbours. With our deep knowledge, best practices, and state-of-the-art equipment, we ensure that the asbestos removal process is accomplished the right way, leaving no strains behind.
If you need asbestos removal services, we are just a call away!
We are also fully ISO accredited for your peace of mind.

OUR EQUIPMENT
• From 1 tonne up to 30 tonne excavators
• Tracked and wheeled skid steers
• 5t tippers
• Boggie tippers
• Trucks and dogs
• Semi trailers
• Franna cranes
• Excavator demolition attachments
• Detailed excavation attachments
• Asbestos industrial HEPA vaccums