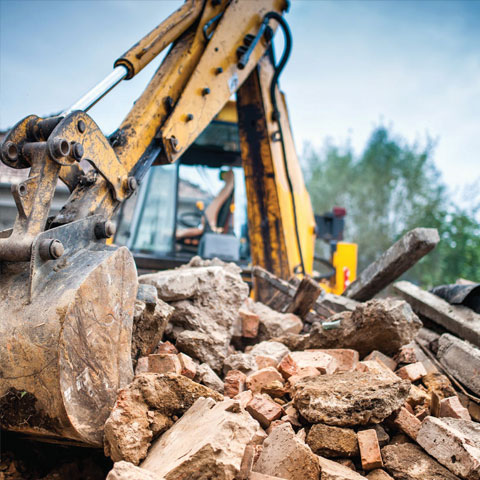 A residential demolition refers to the partial or total removal of a structure that sits on a residential property. Whether you're planning a renovation, subdividing your block for sale or looking to build a brand new home, demolition is a great opportunity for change and to create a property better suited to your living situation.
Once you decide to demolish your property, it's time to start planning out your project, and a well-organised demolition process can make all the difference and that's where we come in.
Prior to commencement, our team will assess the property, to plan and implement steps moving forward. With safety at the forefront of everything we do, we'll sweep the property for asbestos or any hazardous materials and will remove and dispose of them safely to mitigate any risks to workers or surrounding neighbours.
To follow, the team will determine the use of machinery, minimising risk of any damage to nearby properties as well as reducing the effect of dust and noise on your neighbours.
Your demolition process should be pre-planned and controlled to avoid any damage, complications or delays. Here at Hunter West, we will ensure a streamlined process, taking the pressure off you and your plans.
Residential demolitions include:
Entire homes
Sheds, garages, carports and pergolas
Home extensions
Roofed structures such as gazebos and patios
Unwanted retaining walls
Paths
Pools and pool surrounds
Verandas