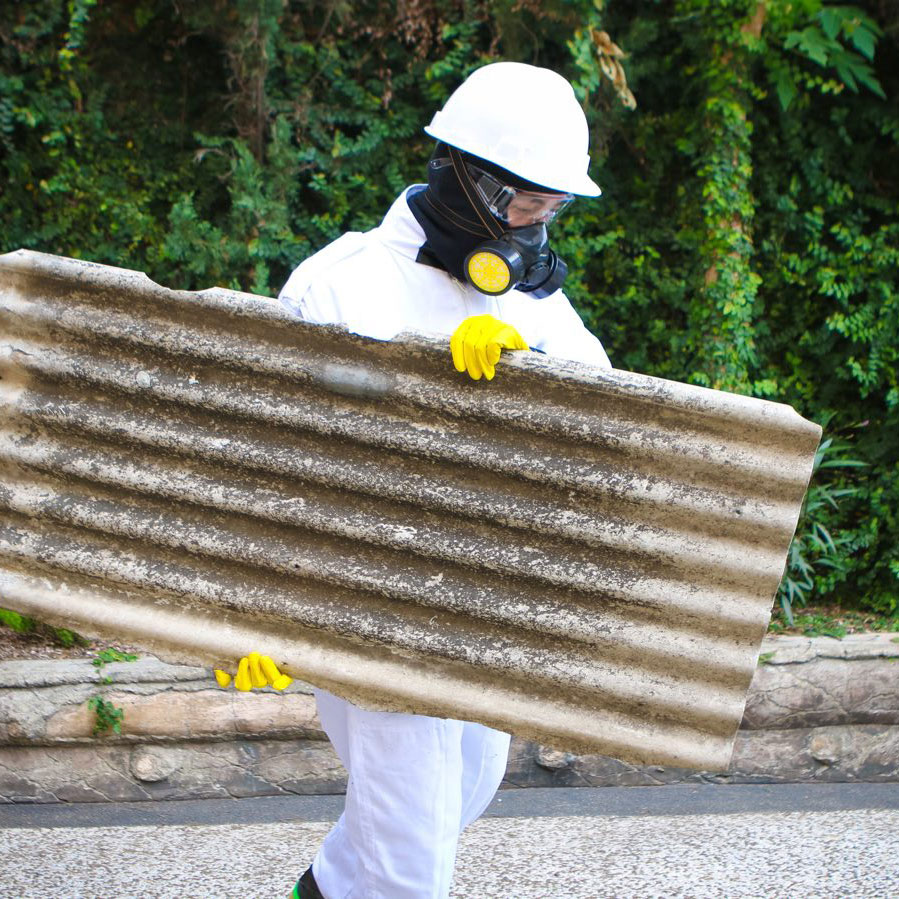 Hunter West is a licensed asbestos removal service provider in Sydney. Our comprehensive asbestos-related services include removal, testing, and asbestos inspection in Sydney. With over a decade of experience, we have expertise in handling all types and sizes of asbestos removal projects.
As a licensed asbestos removalist we ensure safe and secure removal and disposal of asbestos.
Premium quality and timely service are our second nature at Hunter West. We handle everything related to asbestos, including testing, clearance inspections, monitoring reports, and of course, asbestos removal.
We take pride in going the extra mile with our services. We work with OH&S and premier insurance companies in Australia and ensure a perfect cleaning job on the site. We stringently follow the Work Health and Safety rules and maintain all the documents, as required under Safe Work, NSW.
We care for our people. That is why we meticulously clean up the site and also offer a guarantee for our work. We are the safest Asbestos removal service provider in Sydney.
We are your local Australian company with several years of experience in Demolition and Civil works, in addition to our expertise in asbestos removal. Over the years, we have extensively worked on Government projects and local bodies in the areas of demolition, infrastructure, and asbestos removal projects. Also, we have provided our services to several leading insurance companies and buildings in Australia.
We understand the compliance requirements stipulated in the Work Health and Safety rules and ensure full compliance for the safety of all.
Air Monitoring Report
Once we complete the asbestos removal process, a licensed assessor will collect air samples from the site and the neighbouring areas to test if asbestos particles are airborne. The air monitoring report ensures the efficacy of asbestos removal and if the site can once again be occupied. The air monitoring report is mandatory for friable materials and if the total asbestos removal is more than 10 sq meters.
Hygienist Reports
Hunter West team includes a full-time hygienist to help Sydney residents with issues concerning biological or chemical breaches. Our hygienist will evaluate issues such as mould, dangerous chemicals, and airborne diseases.
Clearance Certificates
As per the Workplace Health and Safety regulations in NSW, it is mandatory to get an asbestos clearance certificate after asbestos removal. Hunter West team will help you get Asbestos Clearance Certificate.
Removal of Friable Asbestos
Government buildings built before the 1980s may contain friable asbestos. Hunter West has class A and B licenses and has an experienced team with expertise in friable asbestos removal. We comply with all the regulations and assure safe removal and disposal of friable asbestos.
Removal of Bonded Asbestos
Our team of experienced professionals possesses Class A & B licenses and ensures safe removal and responsible disposal of bonded asbestos from Government and local body properties.
Serving All Across Sydney
We serve all across Sydney including Eastern Sydney, Western Sydney, Parramatta, and the Blue Mountains.