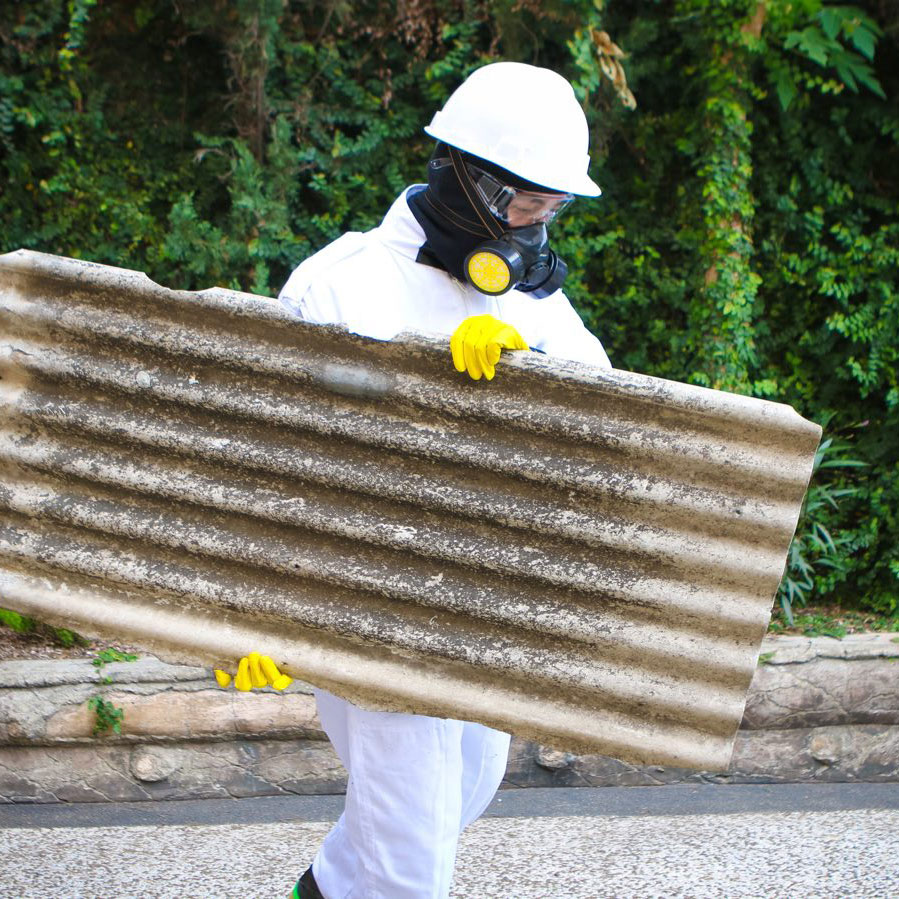 Hunter West is among the foremost specialists in asbestos inspection, asbestos testing, and asbestos removal within Sydney. With more than a decade of experience, our team of experts is qualified to handle projects of any size. Our licensed and professional team of Asbestos removal experts will carefully eliminate the asbestos and ensure its proper disposal.
With Hunter West, you can expect consistently excellent quality of service without worry. We provide services for testing, removing asbestos, conducting monitoring reports, making clearance inspections, and much more. Our company also works with major insurance companies as well as OH&S. We take pride in our reputation for 100% perfect site clean-up. To make certain that all the Work Health and Safety requirements are complied with, we will furnish all the mandatory documentation to both Safe Work NSW and the client.
We are conscientious in our asbestos clean-ups and consider ourselves as the most reliable Asbestos Removal & Cleaner in Sydney. Our work is guaranteed.
An Australian company, Hunter West, offers specialist Asbestos removal, Civil infrastructure, and Demolition work. Being a major player within the insurance industry we also offer various services to leading insurance companies and builders. For a free quote, contact us. We provide our service throughout ALL areas within Sydney with considerable experience working with government and local works, our services can assure that all projects will be executed in compliance with all the Work Health and Safety regulations.
Air Monitoring Report
Air samplers are installed in and around the worksite, by a duly licensed Assessor, to detect if there are any lingering airborne particles. The report will establish whether the safety procedures are effective, as well as when the site will be ready for reoccupation. This is mandatory for friable materials and all product removal over 10 square meters.
Hygienist Reports
Our team includes a full-time hygienist. Within our team, there is an occupational hygienist who deals with mould, airborne diseases, and unsafe chemicals. If you believe you have any biological and/or chemical breaches within your workplace or residence, then our full-time hygienist can determine this for you.
Clearance Certificates
If you have had any asbestos removed, you will need what is known as an asbestos clearance certificate. Such a certificate is a requirement by Health and Safety Regulations; and is compulsory in NSW.
Friable Asbestos Removal
Our company has both A&B licenses. Our teams comprise experienced and hardworking professionals who can eliminate all friable asbestos within your home, building, or workplace.
Bonded Asbestos Removal
If there are any traces of non-friable or loose asbestos also known as bonded asbestos, our professional team of removal experts can eliminate them from your property.
We Service All Areas of Sydney
We service all areas of Sydney, through Western Sydney, Eastern Sydney, Parramatta, all the way through to the Blue Mountains.