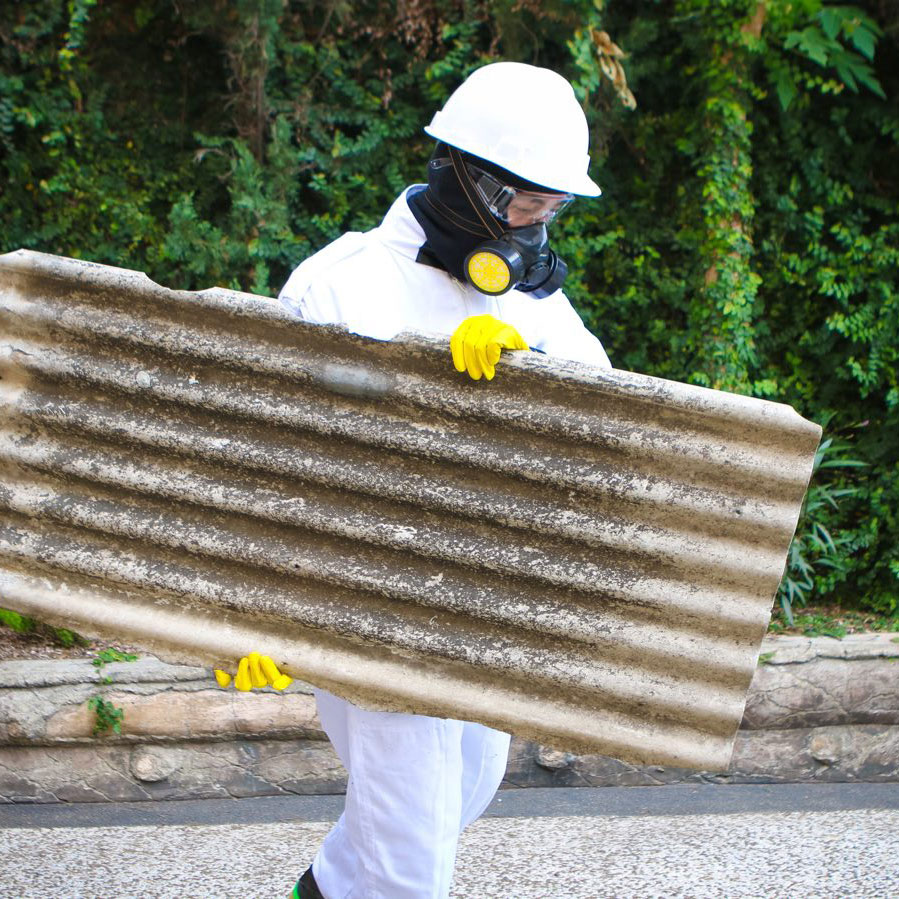 Hunter West is one of the most sought after service providers for asbestos removal, inspection, and asbestos testing companies in Sydney. We have over a decade of experience and have the tools and expertise to undertake projects, no matter what size. Our licensed asbestos removalists will ensure the safe removal and disposal of asbestos.
Hunter West offers an entire range of asbestos services ranging from asbestos removal and testing to clearance inspections, report monitoring, and more. Our premium quality work ensures a hassle-free experience for our clients.
We are proud of offering 100% cleanup of the site and work with Australia's top insurance companies as well as OH&S. We also ensure to work as per the Work Health and Safety guidelines. We also take care of the paperwork involved with the client as well as Safe Work NSW.
Since we are confident and meticulous in our work, we offer a guarantee, assuring you that we are the safest Asbestos Removal and Cleaning company in Sydney.
In addition to being your local Australian company for Demolition and Civil Infrastructure, and Asbestos removal projects, we also offer services to builders and key insurance companies. Feel free to ask for a no-obligation quote.
With our comprehensive experience working with Government authorities and local bodies, we guarantee that all our work will comply with the Work Health and Safety rules.
Air Monitoring Report
We ensure the effectiveness of our cleaning by checking the air quality of the site. The air samples from the site and also the surrounding site area are collected by a licensed assessor to check the presence of asbestos particles. The report will suggest if the site can be reoccupied. This process is mandatory where product removal and friable material exceed 10 sqm.
Report from Hygienist
Our full-time occupational hygienist is an expert in airborne diseases, mould, and dangerous chemicals. If you feel that your home or workplace is experiencing chemical or biological breaches, our full-time hygienist can help.
Clearance Certificates
If you have removed asbestos, you need to have an asbestos clearance certificate. It is a mandatory requirement of Workplace Health and Safety Regulations in NSW.
Asbestos Removal (friable)
We possess Class A & B licenses and experienced professionals for the removal of friable asbestos that may be present in your worksite, office, building, or home.
Asbestos Removal (bonded)
Our Class A & B licensed holder professionals to ensure that any bonded asbestos is removed from your premises and disposed of responsibly.
We serve all across Sydney
Our services are available all across Sydney including Eastern Sydney, Western Sydney, Parramatta, and even the Blue Mountains.